Partner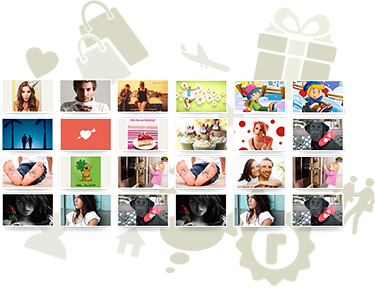 You are a talented designer or photographer? You can earn comission on your artwork for every sent card. 

Please email us 3 of your best designs for postcards and we tell you if you are able to become a partner for PokaMax.
---
Your tasks 
Simply send us the designs from which you own the rights: 
size 1819 x 1311 pixel (ideal for our premium cards) 
cut-off: 35 pixel (Do not place text close to the border) 
resolution: 300 dpi 
mode: RGB 
filetype: JPG 
---
What we do
Your cards go live to the worldwide audience of PokaMax. 
---
Comission and Payouts 
You can earn a comission on every sold card of yours. You can increase your comission by linking to your own postcards from your or another website.

All sales are tracked automatically via our secure process. 
Increase sales
Simply link to your own postcards and advertise them to increase sales. 
---


Service and Support
Feel free to contact us if you want to sell your own postcard-designs.